Our team had a great time at the Mobile World Congress 2023, showcasing our fantastic technology that is changing how fans follow Live sports. Many team members flew into Barcelona to participate in round tables, pitch YBVR's technology, and make demos to all visitors who went to the stand.
YBVR brought the "game-changing" Xtadium sports App available in the Meta Quest VR headset in the U.S. It works with the world's top sports properties like the NBA, UFC, EuroLeague, and more. It is constantly evolving, aiming to obtain the engagement of sports fans of all ages and backgrounds and giving them the best experience possible.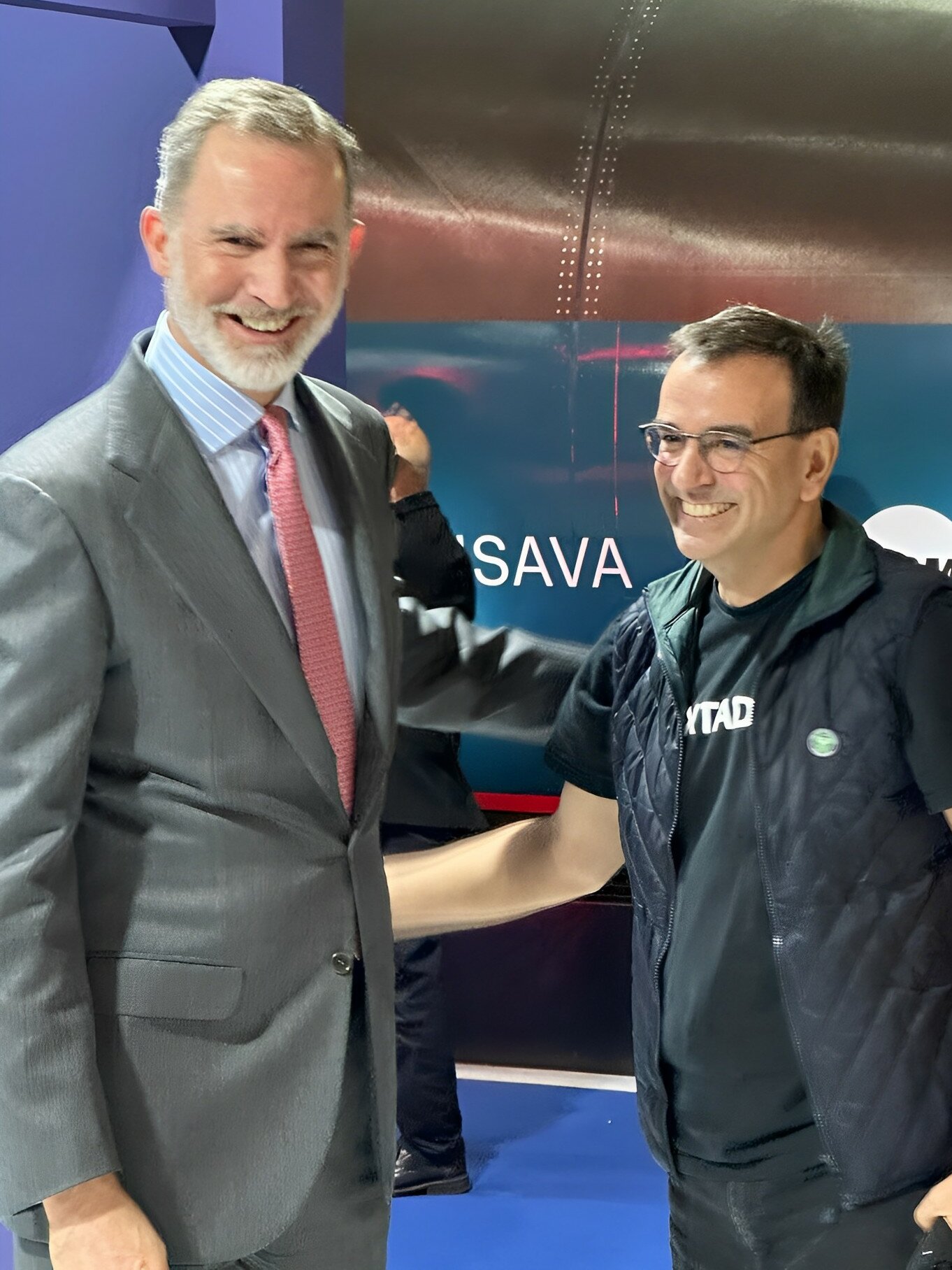 At the "Journey to the Future Pavilion", we set up demos of our sports streaming apps on a booth with our Low-Latency solution on one side and the home for sports in the Metaverse on the other. The reactions from the room were eye-opening. "We have been honored by the visit of His Majesty Felipe VI, the King of Spain, who came to our stand with Spain's Vice-President, Nadia Calviño, and GSMA's CEO, John Hoffman. His Majesty got immersed in a tennis match with our technology and said the quality was great!", said Hector Prieto (Co-Founder & CEO at YBVR), "having so many important actors of our industry visiting our stand was amazing for us", he continued, "from here, we want to thank the GSMA organization and congratulate them for the evolution of a fantastic event for our industry".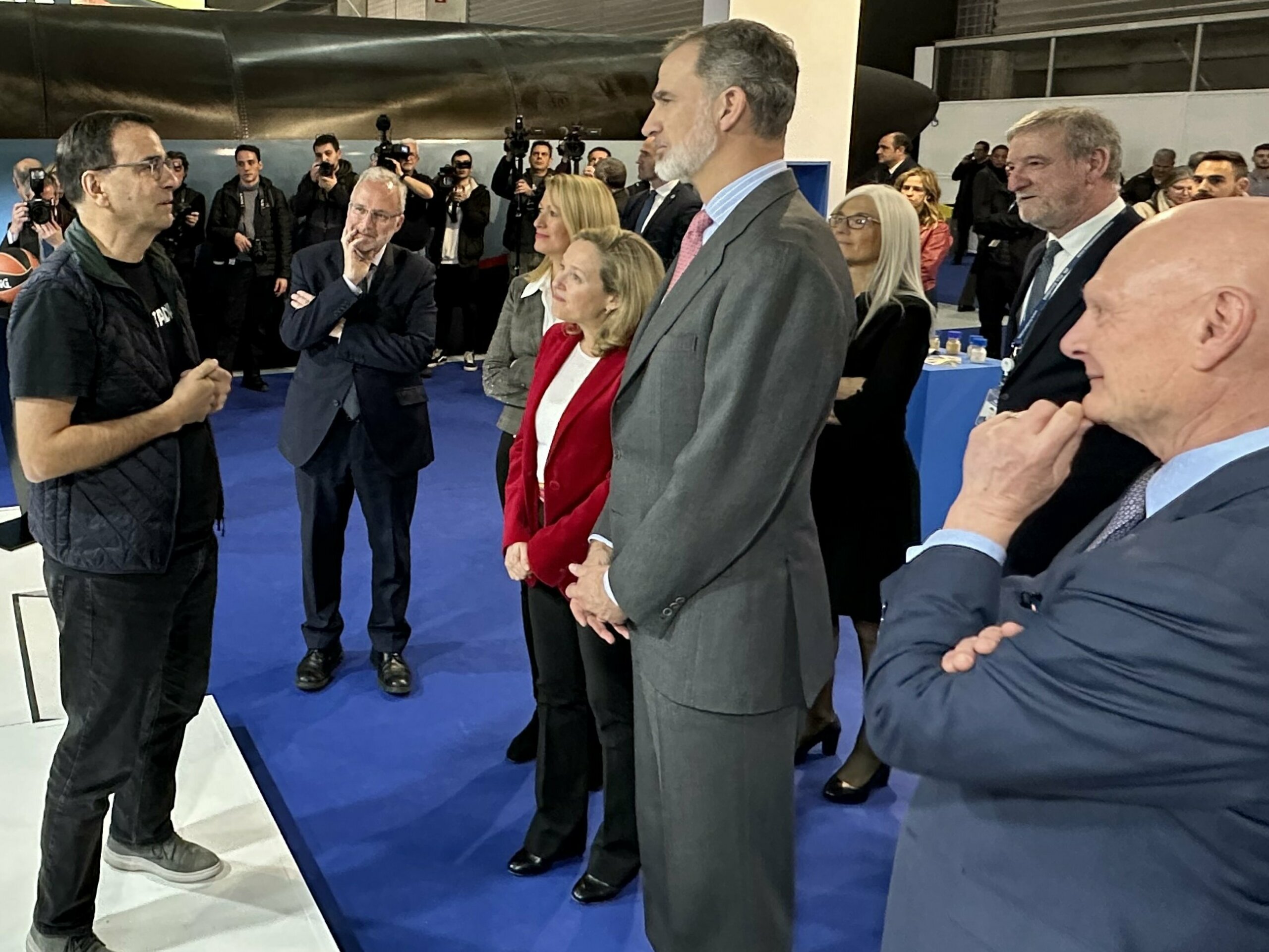 We were glad to inform the industry of the potential future among us. This congress allowed us to network with various telecommunication companies and tech pioneers, hoping to bring the future for digital connection as well as new experiences for sports fans. We had our Innovation Director, Miguel Ángel Martinez, participating in a roundtable about Spain's audiovisual landscape at the SPAIÑ stand. Our Co-Founder and CPO, Víctor García, was invited by Accenture to a roundtable called "Where talent meets industry"; and our Head of Sports Sales, pitched our company at the Sports Tomorrow Congress organized by Barca Innovation Hub.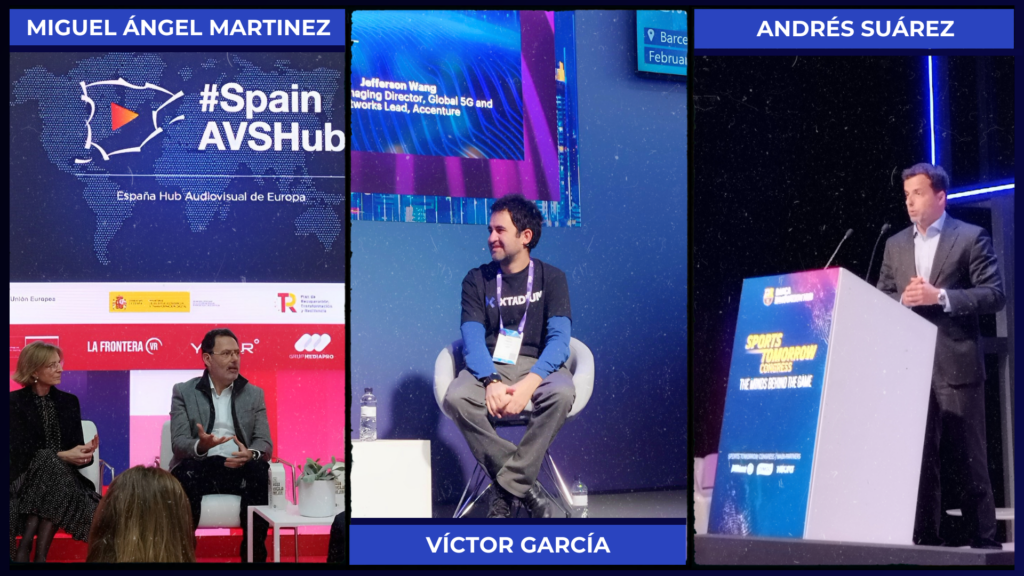 Part of our mission is to show the world that the sports viewing industry is changing, and we are leading the charge for bringing immersive sports to every home in the world. Being at the MWC23 in the Journey to the Future pavilion was truly a win in our books. Thank you to GSMA, everyone who helped set up the MWC, and everyone who attended.
Yerba Buena VR (YBVR) is the world leader in sports in VR, a Silicon Valley-based technology company whose main purpose is to bring emotions closer to sports fans by providing a unique experience that transports them to their favorite sporting events without leaving their homes. YBVR is a one-stop-shop that has been six years in the market for building the next generation of live immersive video experiences in VR/360, unleashing the potential of immersive broadcasting by providing unparallel immersive experiences to sports fans connected from anywhere with any device: mobile, web, TV, and, of course, XR devices.
Xtadium is the Home for Sports in the Metaverse; it is the only VR App where fans can find different sports in branded virtual spaces (Xtadium rooms) with the content of each sports partner. Xtadium gives fans the opportunity of enjoying their favorite sporting events with their friends by introducing the watch party feature, which allows users to invite friends that are hundreds of kilometers away from them and watch different sports together, interacting with each other's avatars and talking as if they were in the same room. Offering multiple camera angles, including 180°and 360° videos, replays, time-shifts, and real-time statistics, Xtadium is becoming the primary destination for watching live sports in the Metaverse.
For media inquiries please contact with Valeria Gómez (Head of Mktg & Communications) – valeria@ybvr.com